Traveling "saves" power
With the busy work months for travel has the consumption and in that way, the power generated by the sun, been lower than average 290 kWh or 9.3 kWh per day. The details are available in the 20181031 Monthly Summary.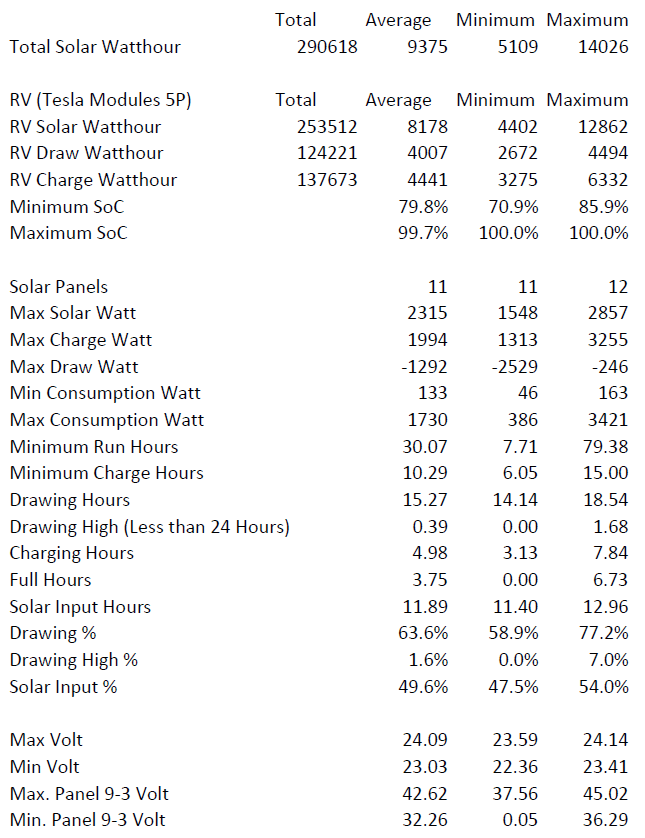 The part of the diagram with little activity is when we attend conferences and the Motorhome is staying home alone.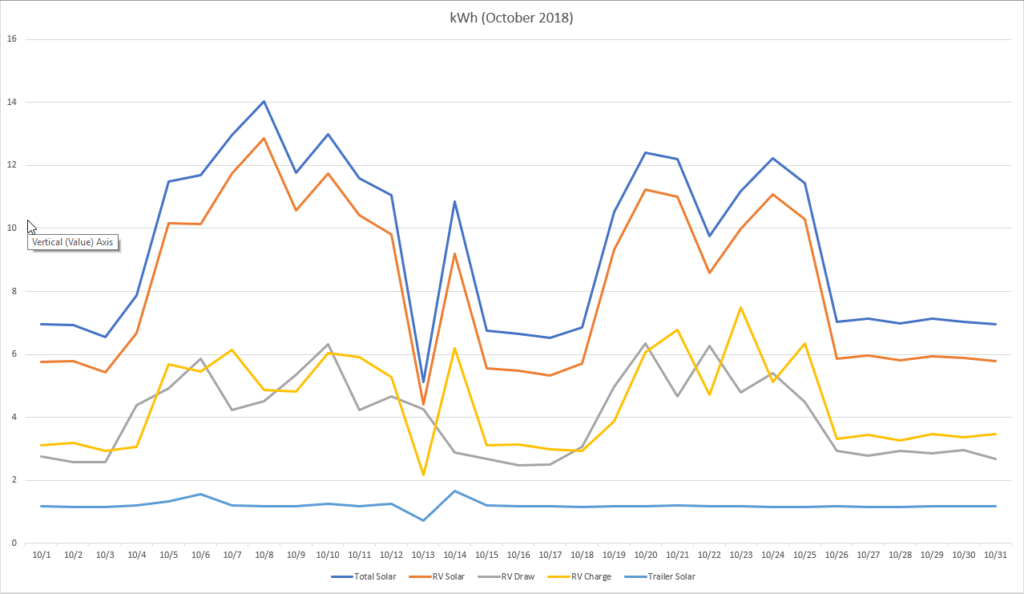 Looking at the State of Charge and the amount of time used generating power also show days with little activity. The amount of time the sun is providing power also crossed the 50% line in the bad direction.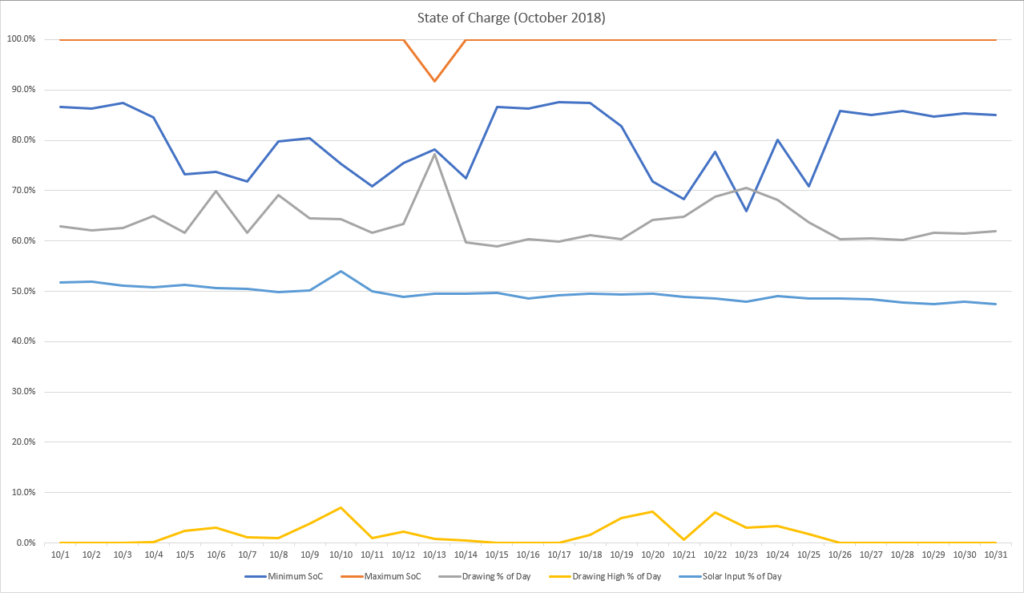 Only a single day was the House Battery not fully charged. The day was very rainy and overcast all day.