Trailer Inverter/Charger
The trailer is a stand-alone electrical system with a 4000 Watt Magnum MS4024 PAE inverter. The inverter is a Split Phase and can provide up to 30 Ampere on each phase. A Magnum Mini Panel is making for a very clean install.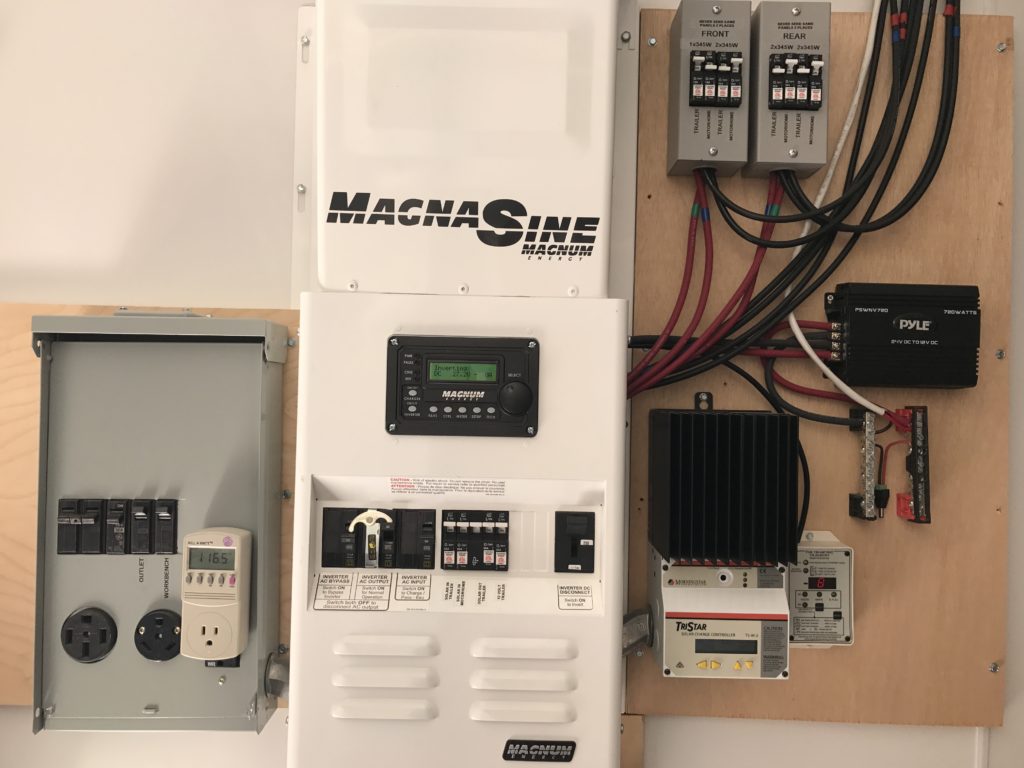 Currently is no incoming power wired to the Inverter so only Solar charging is being used. It is possible also to charge batteries with Split Phase external power too. A separate Breaker Box have a 50 Ampere, 30 Ampere and multiple 20 Ampere outlets for AC.
The Magnum Mini Panel is making a very clean install and hiding a lot of the wiring. The cost of the Mini Panel is approximately the same as buying all the breakers and other components individually. The Magnum Remote and the Battery Monitor is also ready to mount. The Magnum Battery Monitor is not a very good solution, It is not providing stable results.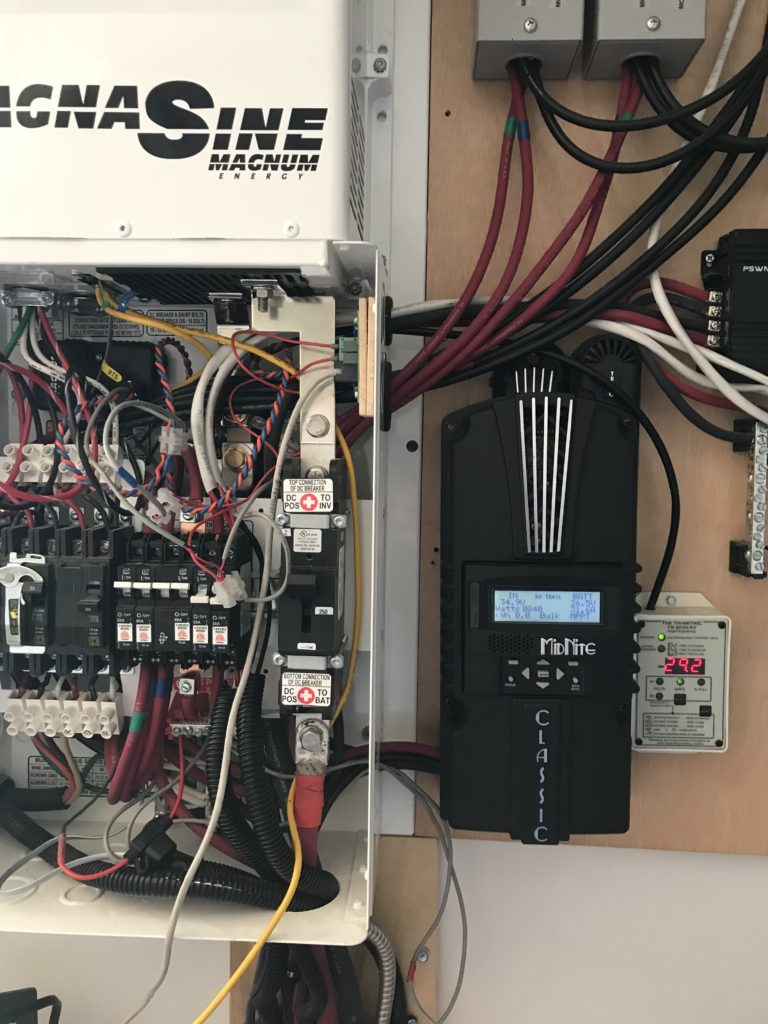 A 30 Ampere DC to DC converter provide power for Lights and the powered Jack. Again this provide a stable supply with 13.6 Volt all the time not depending on load, charging or discharging.